Strathmoor Preschool Education Center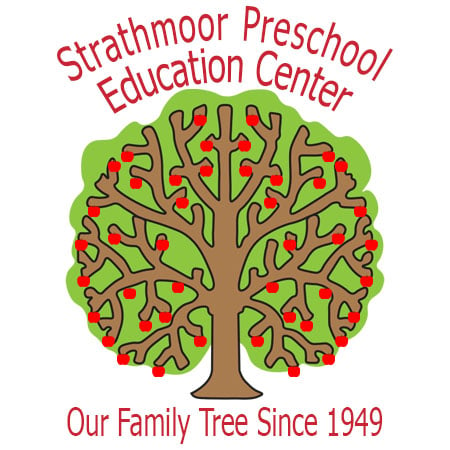 For over 70 years, Strathmoor Preschool Education Center has served the Upper Highlands and the Louisville area's early childhood education needs. We are an outreach mission of Strathmoor Presbyterian Church that welcomes all children and families regardless of race, color, gender, national origin, creed, or religious affiliation. We are a school-year facility with classes that begin in mid-August and run through May. We have a similar schedule to JCPS with similar school breaks.

We are here to provide the following:

developmentally appropriate education
learning through hands-on, multi-sensory approaches
monthly Chapel time for spiritual growth
affirmative guidance that encourages the growth of each child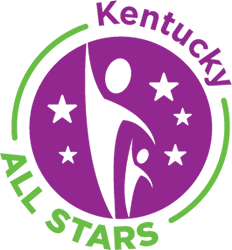 We are a four-star-rated
Kentucky All STARS facility.
Our classes are held from 9:30am until 12:30pm with before- and after-school-care options offered.
Early and late care assumes enrollment for the entire school year with some flexible options available.
The student must be enrolled in preschool classes on the days extended care is needed.
Here is specific information about each age:

Two-year-old children may begin attending on their birthday if space is available. We have a three-day option (Tuesday, Wednesday, and Thursday) or a five-day option (Monday-Friday) per week. The children experience age appropriate, center-based activities that follow the school-wide curriculum themes.
Three-year-old children who turn three by August 1 may attend either three mornings per week (Tuesday, Wednesday, and Thursday) or five mornings per week (Monday-Friday). Please note that children in the Preschool Class (3's) MUST be potty-trained prior to the first day of classes.

Pre-kindergarten consists of children who turn four by August 1 or five-year-old children. This class is five mornings per week to prepare the students for Kindergarten the following year or for children who may need a little more time before attending Kindergarten.
We offer a reduced annual tuition rate for those who want to pay for the entire year prior to the first day of class in August, or families may make ten (10) monthly payments on the first of each month beginning in August. We accept the Child Care Assistance Program (CCAP) offered through the state's
Kentucky Benefits (kynect) program. Strathmoor Presbyterian Church offers a limited number of partial scholarships. Please call us for further financial information.

Call or email to schedule a visit during the school year or if you have additional questions. We'd love to have you join the growing Strathmoor family tree!

Strathmoor Preschool Education Center
2201 Hawthorne Avenue
Louisville, KY 40205
Phone: (502) 458-6585 • Fax: (502) 451-5185
Email: strathmoorpreschool@gmail.com
"Both of my girls went there. They did such a good job with our first, we sent our second. All the little extra things the teachers do kept us there. My youngest struggled with drop off and cried almost daily. The teachers emailed and communicated with us following up to let us know she was doing great. They took time to send pictures. These little things first time parents don't always think about, is what kept us here and happy."
Peter, Care.com Reviewer
"We love Gabrielle's school! Caring and kind educators who make positive impacts and have made G's preschool experience so fun."
Meredith, Facebook Reviewer
"Our experience at Strathmoor has been nothing but amazing. The communication with the parents is amazing. I always feel like I know about things happening in the classroom, upcoming events and if an issue arises (which we haven't had any) it's addressed very quickly. We receive a newsletter with detailed lesson plans for the coming weeks with what topics and subjects our kids will be learning about. We would highly recommend Strathmoor to any parent looking for a great pre-k school to send their kid(s)."
Karah, Google Reviewer
"An excellent preschool program with aftercare. My child has really thrived at this school. I've been so impressed with how much she has grown while here. It's clear that she feels safe and loved. Communication from the Director and teachers is impeccable, seriously! I love that they keep parents well informed and partner in common developmental milestones, such as potty training."
Jennifer, Google Reviewer
"Sending our kids to preschool at Strathmoor was the best decision I made as a parent. Staff is great and the kids love it."
Ryan, Google Reviewer
"We have sent both of our children to Strathmoor for preschool. We've never had any concerns about their safety and have been very pleased with their learning and staff communication. When our oldest moved from Strathmoor to elementary school she transitioned wonderfully and was well prepared. We greatly appreciate Strathmoor!"
Sarah, Google Reviewer