Opportunities for Service

The congregation of Strathmoor Presbyterian Church resolves to serve Christ and the community around them with Christian love. "Opportunities for service" is the slogan used by the members of Strathmoor to illustrate that all people have gifts with which they can serve, no matter how big or small.

Partners in Community Mission: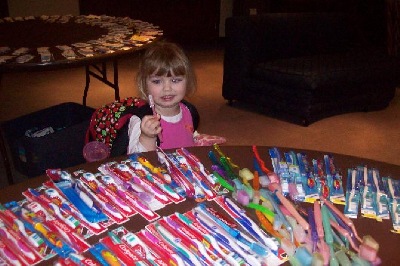 Mission Possible Can a Sunday Food Collection

Every month we average helping 20 families with our small food shelf.

Items needed:
canned meat
fruit
spaghetti
peanut butter
crackers
Strathmoor is one of many Presbyterian churches within the community, and as members of this community we do our best to support other ministries in Louisville. Here are just a few of the ministries we support:

-Highland Community Ministries

-Portland Ave. Presbyterian Clothes Closet

-Buckhorn Home for Children

-Habitat for Humanity

-Dare to Care

-Peace Presbyterian Church Mission

-Presbyterian Community Center

-St. Anthony Outreach Center

-Bellewood Home for Children

Members of our congregation give time, money, and effort to these mission efforts:

-Peace Kids Cafe- an after school program for children run by Peace Presbyterian Church. They serve dinner to the children and help them with their home work.

-Christmas Boxes for children in Appalachia- School supplies, toiletry supplies, and toys are donated by church members and packed into shoe boxes to be sentto Appalachia to give to the children for Christmas. This ministry is nationwide.

-Strathmoor's Food Shelf forthe Needy- We have a shelf with food for the homeless and needy. We won't deny anyone food if they come and are in need. If the food levels are low, they are promptly restocked.

-Kentucky Refugee Ministries-This is a program that assists refugees who have been legally allowed into the United States.